SURE-SHOT GAME CALLS (FAQ)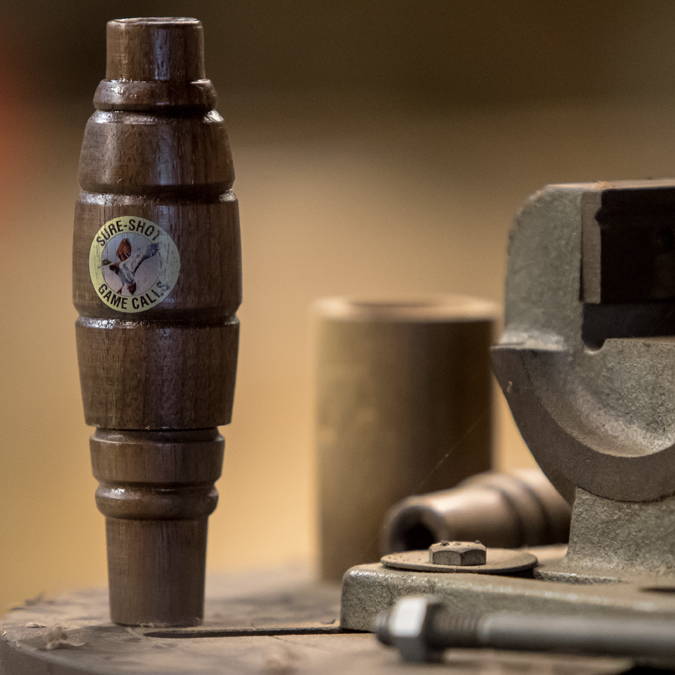 Q: Are our Duck Calls double reeds?
A: Yes, we invented and patented the first Double reed call in 1950 and still build our calls the same way today. All our Duck Calls are true double reeds, except for the 700 Classic Triple Reed which we invented as well.
Q: What is the best call for beginners?
A: The 650 Special Mallard Duck Call is a perfect beginner call, but it is also a great call period! It is priced perfectly for starters at just $30!
Q: What call do you recommend for flooded timber?
A: The model Yentzen Classic. This removes all echoing characteristics, for a perfect timber call.
Q: Which call is your loudest?
A: The model Yentzen ONE2 is our loudest call.
Q: Can I get my Calls custom tuned?
A: Yes. Just call us and let us know your style.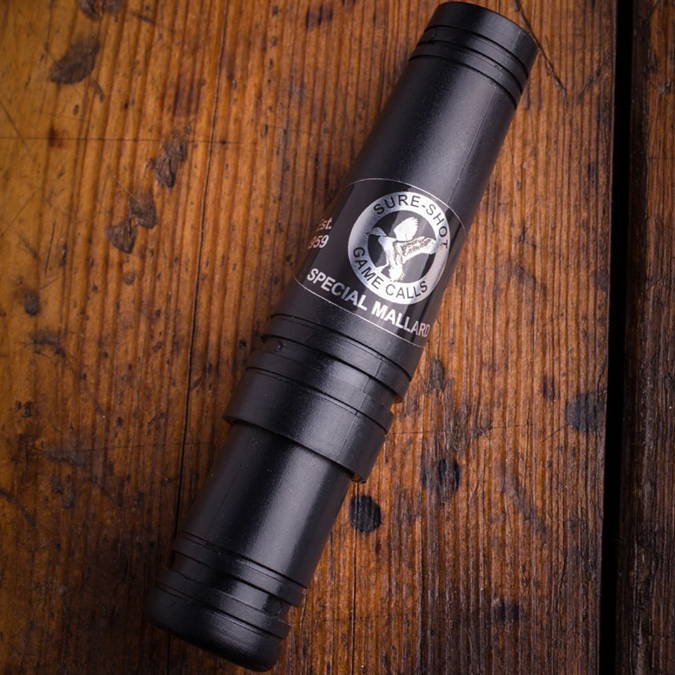 Q: Do your calls have a Warranty?
A: Yes. All our calls have a Lifetime "Flat Rate" Warranty. Regardless of lifespan of the call or owner, we will retune or repair the call if possible for a flat fee. Missing wooden parts will have a different repair ticket option. Check our repair section on the website.
Q: How do I use my Warranty?
A: Just send your call in with a short letter or create a repair ticket on our website, then just send your call in.
Q: What makes our Double Reed Calls better than the rest?
A: We invented and patented the first Double Reed call in 1950 and the first Triple Reed call. Our patented duck calls use a proprietary system that gives them the most realistic duck sounds that never stick or squeal.
Q: If my Duck call gets wet while hunting do I have to dry it off?
A: No. Our duck Calls will blow regardless of the moisture level in the call.
Q: Do you offer calls in multiple wood types?
A: Not at this time. Our calls are and have always been made using one of the best woods for call making, Black Walnut.
Q: How soon after I place my order will it ship?
A: All our orders placed by 12pm on that business day are shipped the following day, unless it is a weekend.
Q: Can I track my order?
A: Yes. A tracking number will be sent to your email address.
Q: What if for some reason I need to return my call for a refund?
A: Please give us a call and we will process it that day.
Q: I just need my call adjusted or tuned, how much does it cost?
A: Go on our website and create a repair ticket or just mail in your call with your payment, it is $15. Then just send it in!
Q: Do you have instructions or video of how to re-tune or adjust my call?
A: Yes. Just click the link here and select your call.
For any questions we missed please email us
or call us at 409-962-1636.
Remember:
"Take a kid hunting today, and you won't have to hunt the streets for them tomorrow".
James "Cowboy" Fernandez