FOUNDER JAMES "COWBOY" FERNANDEZ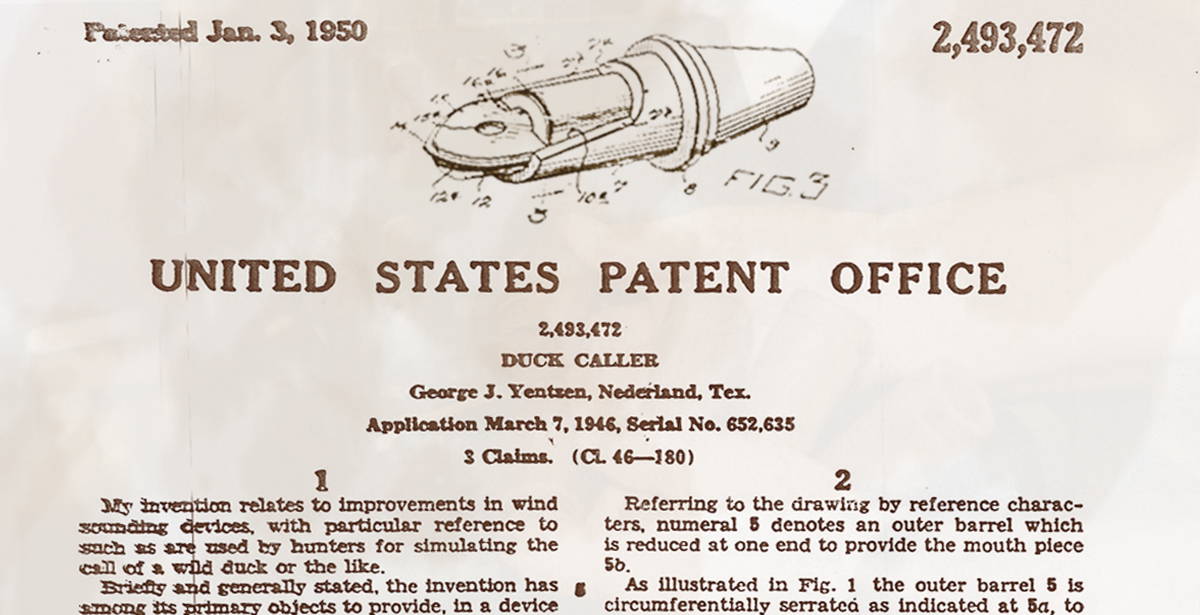 In 1950, George Yentzen and James 'Cowboy' Fernandez, designed and patented the first double reed duck call with its reeds joined together by rivets.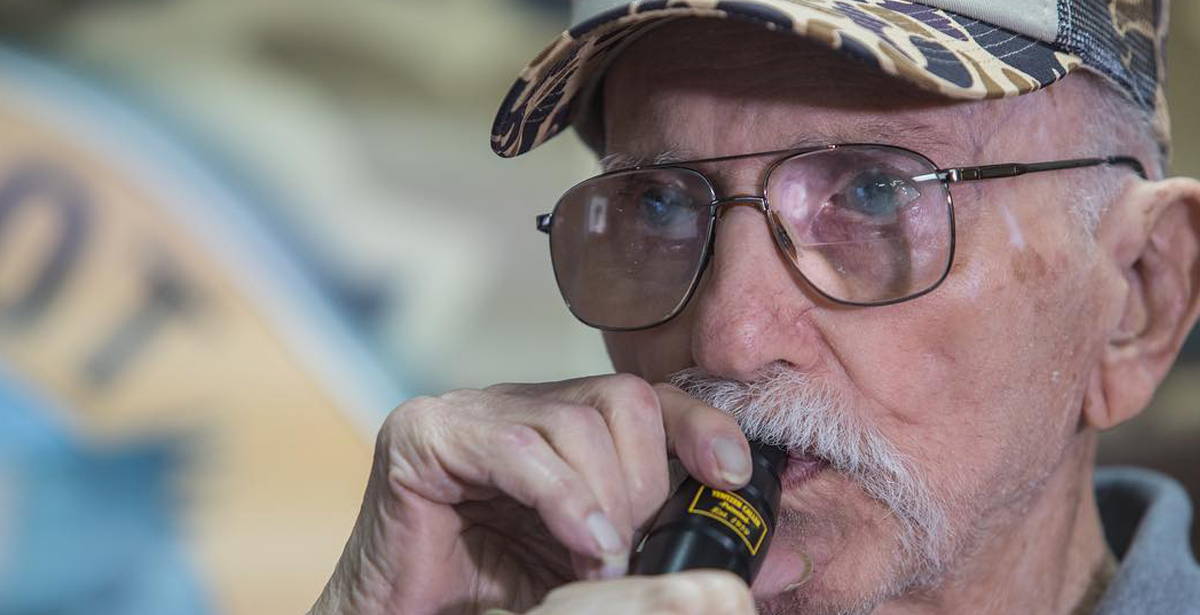 Cowboy won the Worlds Championship in Stuttgart, Arkansas in 1959 using the double reed Yentzen Caller.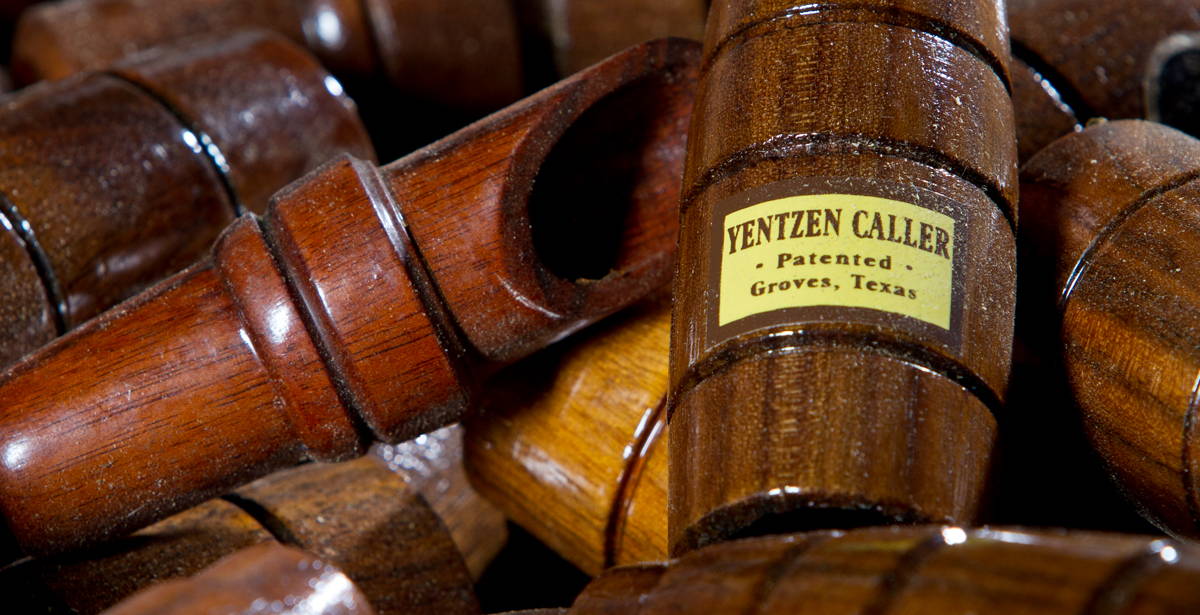 Cowboy was the first one to use a double reed duck call to win a World Championship.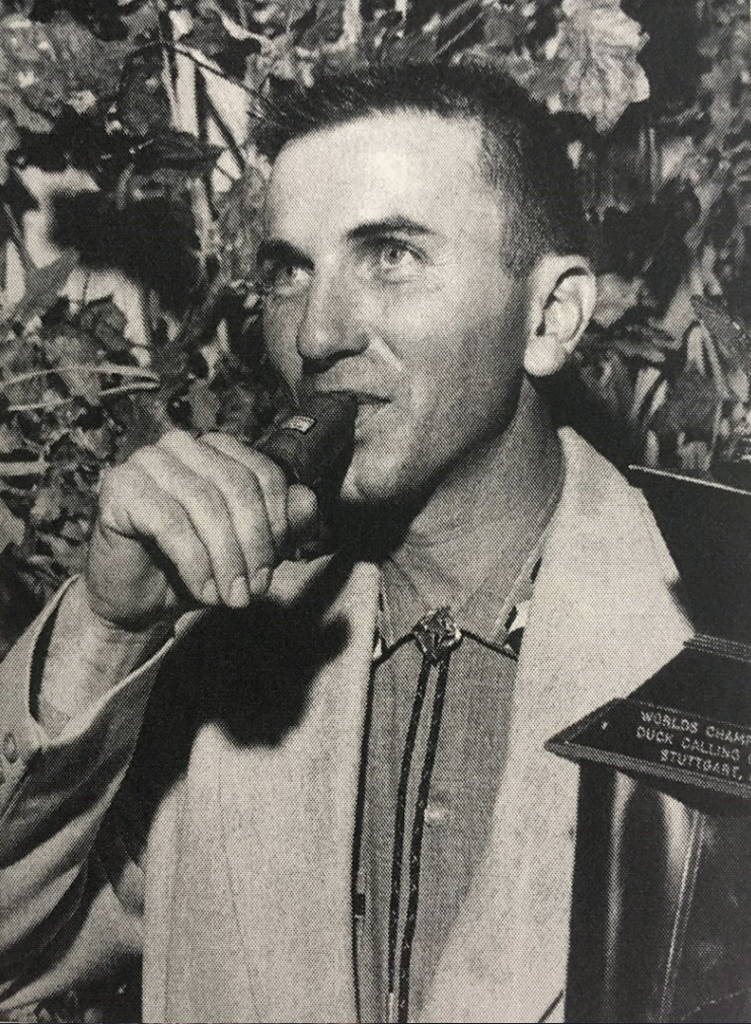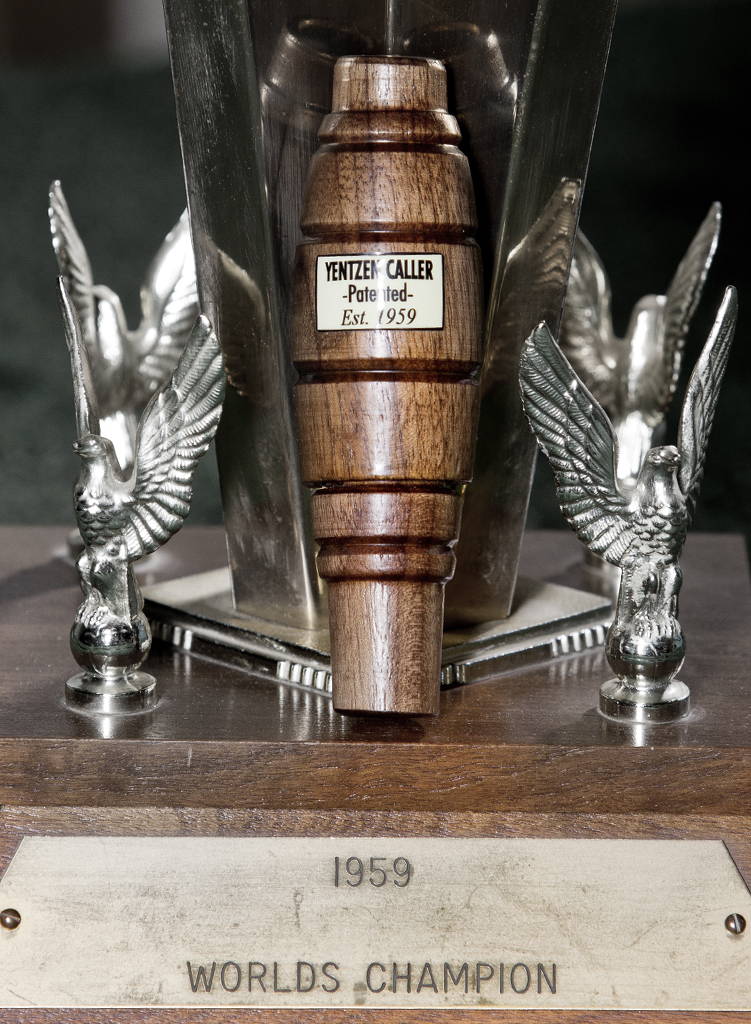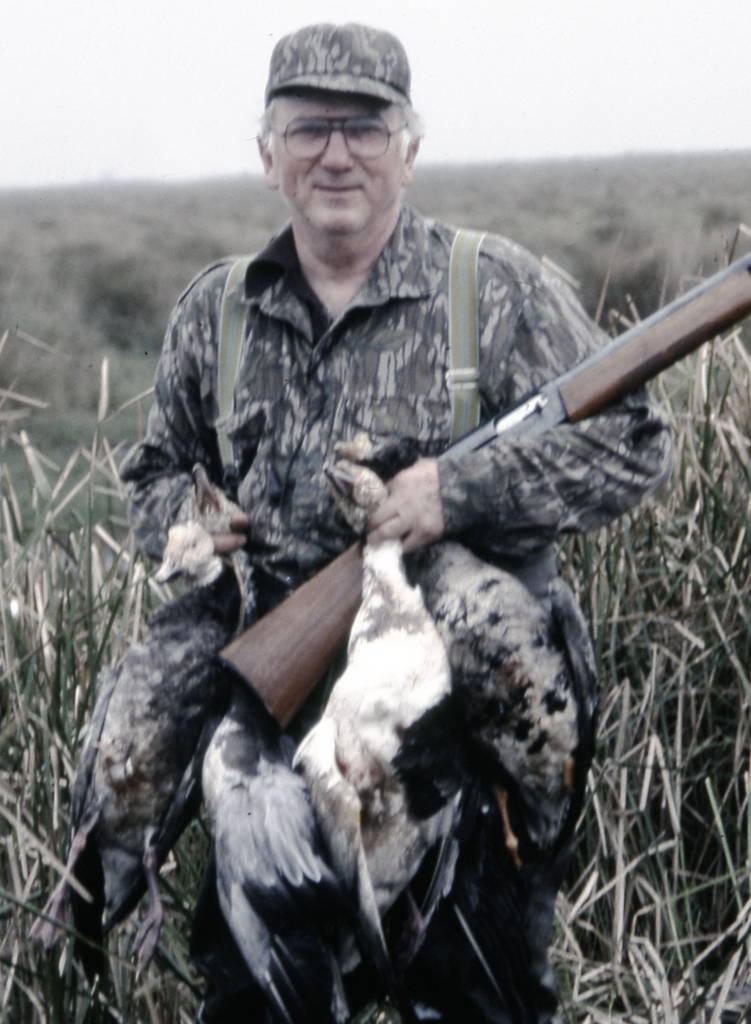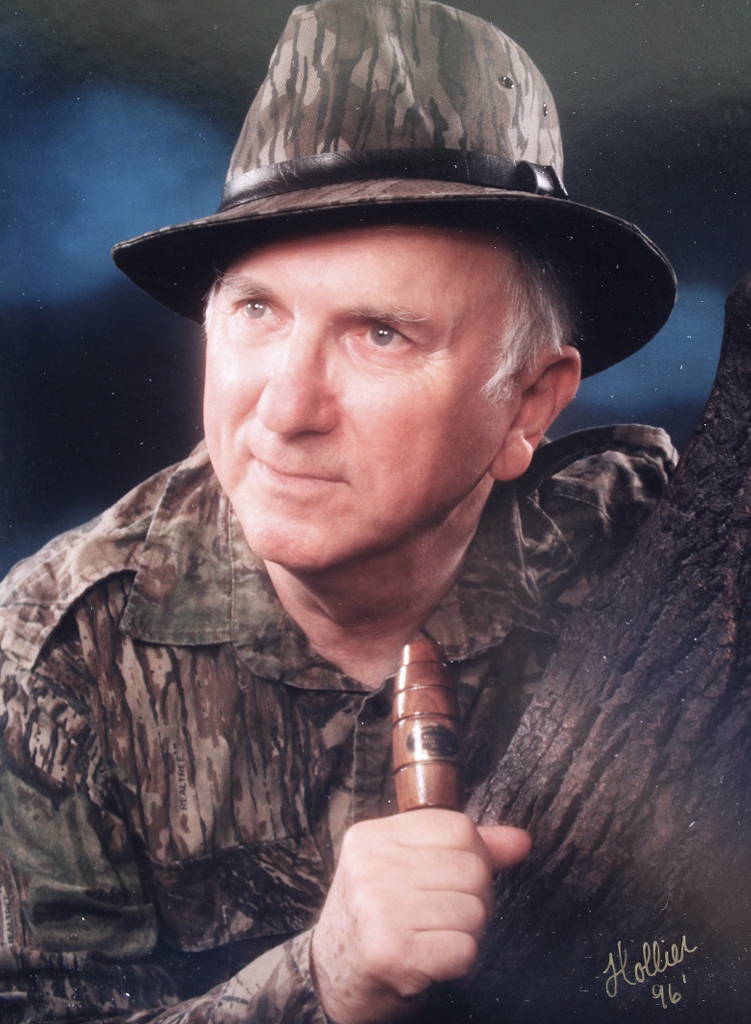 SURE-SHOT GAME CALLS - SINCE 1959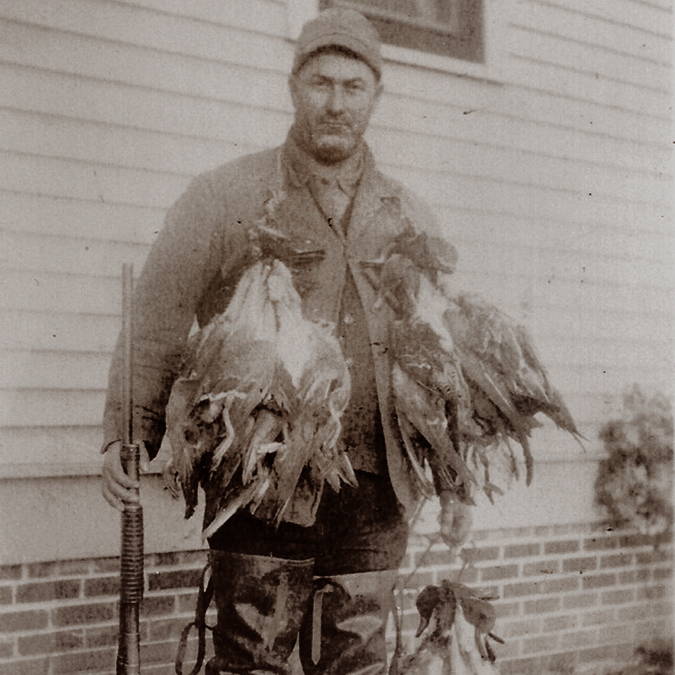 There were quite a number of duck calls made across Texas, some local, and others that grew in to notable commercial manufacturers, like Johnny Stewart Game Calls, based in Waco. But if asked to name the best known duck call makers in Texas, most people would say George Yentzen and Cowboy Fernandez.
Sure Shot Duck Calls. George Yentzen in the 1940's was one of the best known men in Jefferson County. Yentzen the baker cut his first black walnut duck call on a band saw on his back porch in Nederland in the early 1950's, and with his young assistant James 'Cowboy' Fernandez, designed and patented the first double reed duck call with its reeds joined together by rivets. Yentzen double and triple reed calls were to dominate the local and national market for the next 20 years.
Cowboy's parents had come from Spain, first settling in Savannah, Georgia then Texas. In 1930, the first of family born in the Lone Star state was given the nickname 'Cowboy' in honor of their adopted state.
Yentzen's protégée was just out of the service, and with a young family, worked a full-time job and taking night classes. Of Yentzen, Cowboy says "He treated me like his own son." After he died in 1957, "his wife called me. 'Cowboy come see me.'" That visit, in 1959, formed the nucleus of the explosion in Yentzen duck calls and its successor company Sure Shot Game Calls. Cowboy remembers the early years after he took over the Yentzen business. "In the first year, I made 55 calls and sold all 55 of them. The next year I made 555. [From] January 20th to December the 4th, it took me all that time in the garage, one [call] at a time. I sold all 555."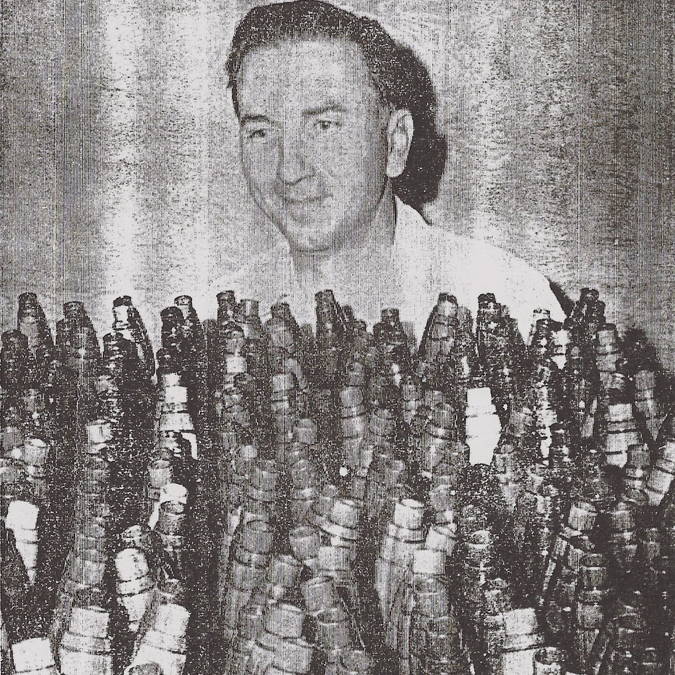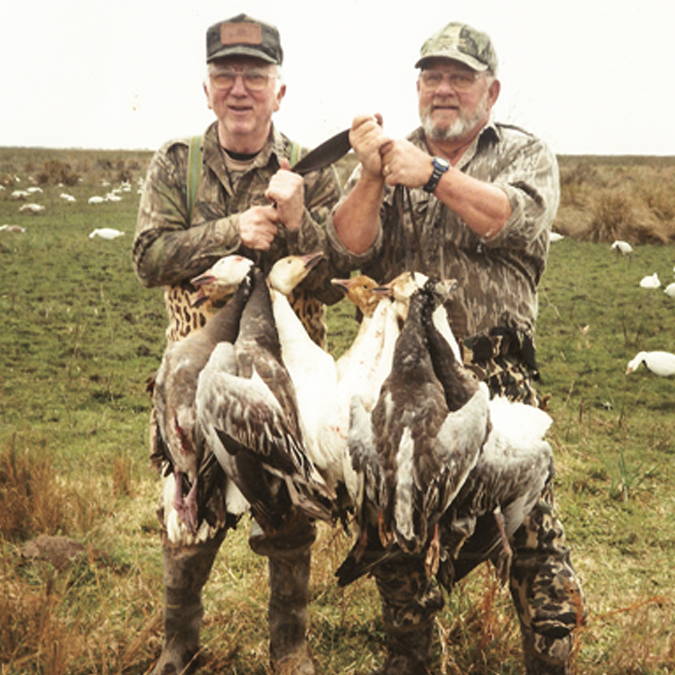 Cowboy entered calling contests across the Gulf Coast with his Yentzen calls, and at first didn't win many. Coming back from the International's in Crowley Louisiana with his friends in 1959, he wondered aloud how he missed the finals. "Harold [Drummond] told me 'you're not the hitting that call'. And he showed me. The next day I won the Gulf Coast championship in Port Arthur, went on to win the Texas Open several times, and the regional in Beaumont several times. The following year I won the World Duck Calling Championship in Stuttgart Arkansas, and ended up winning the International three times." Cowboy's Yentzen calls in the 1960's did not jut compete in the market, they dominated it. Charles Stepan of Port Arthur won the World Championship in 1960 with a Yentzen call. Billie Domingue held a five-year winning streak in the women's division of the World Contest with her Yentzen. Bob Brister used a Yentzen to capture the Houston Sportsmen's Club contest.7 Yentzen calls were used to replicate mallards by 28 out of 42 contestants in the Oklahoma State Duck Calling Contest in 1966, and four out of five of the top winners were blowing Yentzen's.8 The name became so well known that when Dr. Paul Webber taught classes waterfowl hunting classes at Alvin Junior College, each student was required to bring a Sure Shot double or triple reed call.
"Excerpted and adapted, with publisher's permission, from A Hundred Years of Texas Waterfowl Hunting (pages 38–41), by R. K. Sawyer, published by Texas A&M University Press, 2012."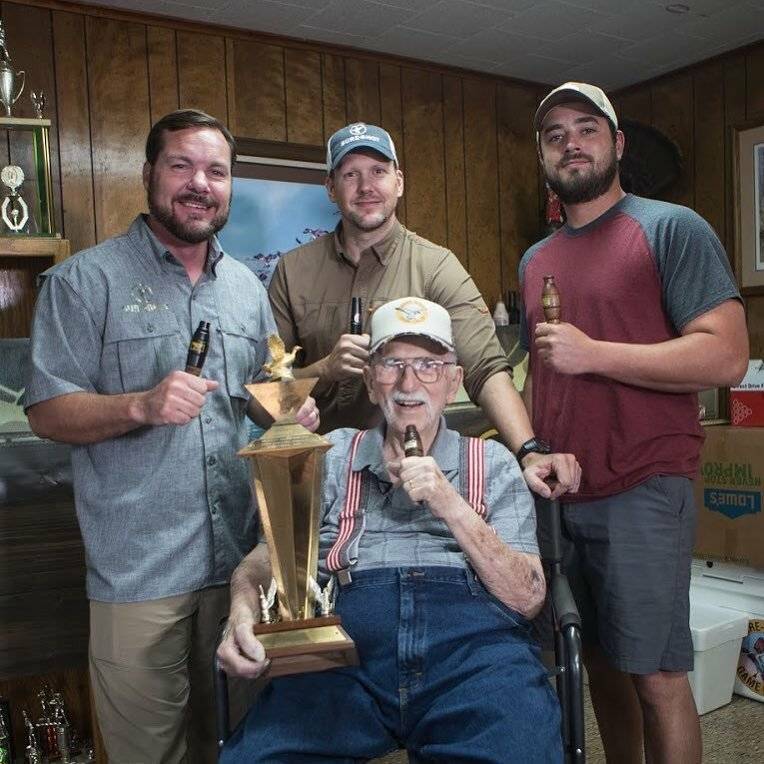 THE SURE-SHOT TRADITION CONTINUES